We are a proud sponsor of the World's Longest Hockey Game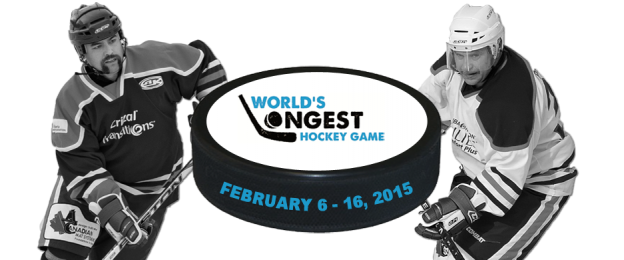 On February 6- 16 2015, 40 brave and amazing hockey players will challenge the Guinness World Record to achieve the rights as the titleholders of The World's Longest Hockey Game.
During this 10 day game, players, referees and volunteers will raise money for the Alberta Cancer Foundation to support the purchase of a new PET-MR for the Cross Cancer Institute in Edmonton.
Since 2003, the World's Longest Hockey Game has raised more than $2.1 million dollars to pioneer revolutionary projects in support of patients at Alberta's own Cross Cancer Institute and beyond. Thanks in large part to funds raised by this event, researchers at the Cross Cancer Institute have expanded the boundaries of knowledge in cancer research, treatment, prevention and patient care in Alberta and across the globe.