X-3 GERM ATTACK Hand Sanitizer

SUPER SAFE – SUPER SOFT – SUPER STRONG
• Non-Toxic, Non-Flammable, Moisturizing Formula
• Health Canada Approved & FDA Registered
• 99.99% efficacy ratings in independent studies against Coronavirus, Norovirus and MRSA.
• Germ Attack Hand Sanitizer contains the most advanced pharmaceutical grade antimicrobial ingredients and emollients.
• Personal size spray to easily take with you wherever you go.
• Made in the USA.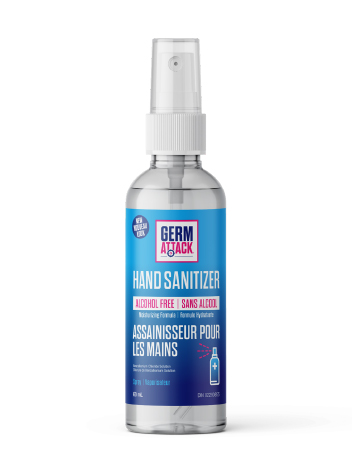 Item: 10014 – 24 piece Box 
MSRP: $3.95/each piece