SpiderTech X Spider
SpiderTechtm is innovative and easy-to-use elastic Kinesiology tape, providing 100% drug free relief for all your minor aches and pains. Designed to provide the greatest variety of solutions for a myriad of different issues, in a clinical environment or in daily use, SpiderTechtm is the most complete range of quality therapeutic tape products.
SpiderTechtm supports the body's natural physiology to deliver pain relief as well as provide support for Joint Instability, Sprains and Muscle Strains. SpiderTechtm Kinesiology Tape provides support in three key areas: Pain Relief, Prevention of Further Injury & Performance Enhancement.
All SpiderTechtm Kinesiology Tape products are latex-free, hypoallergenic, and uses high-grade breathable cotton material. Easy to use, SpiderTechtm tapes are 100% drug free and natural pain relief. The tape is water resistant, sweat proof, and lasts for days, providing relief wherever you go.
100% DRUG FREE PAIN RELIEF
LASTS UP TO 5 DAYS
WATER RESISTANT
LATEX FREE
EASY TO APPLY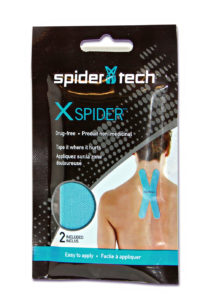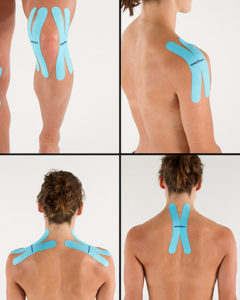 Item: 10002 – 25 pack Display Box w/individual hang tabs
MSRP: $5.95/each